About us
This brand is dedicated to
improving the appearance of facial skin,
thus
improving well-being without leaving home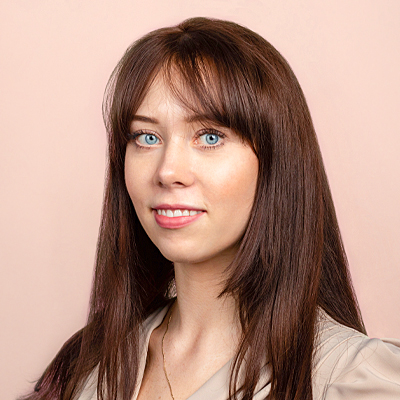 "It was my vision and goal to create SkinTra, Cosibella's own brand, starting from scratch. I worked hard to achieve the compositions, properties, appearances, and smells of the products." -
Natalia Zadroga
The purpose of the brand's products is shown in this short sentence. This brief sentence illustrates how the brand, and in particular its products, came into being. We had a chance to learn about the needs and problems of skin. In addition, we had the time and tools to get to the bottom of this knowledge and analyze it thoroughly.
These aren't cosmetics that guarantee a flawless complexion for everyone, because no such thing exists. Rather than aiming for perfection, we strive for normality. That's what SkinTra is all about.
Besides providing care, our mission is to raise customer awareness about cosmetic products. We want you to gain a thorough understanding of cosmetic chemistry so that you can understand the mechanisms of action of cosmetic raw materials and their combinations. We want you to experience SkinTra's high quality for yourself.
What inspired the idea for SkinTra?
As it turns out, SkinTra wasn't even entirely about itself when it was first conceived. In the concept, there are a number of basic products, such as hydrosols, tonics, oils, and butters. In my mind and Janusz, the owner of Cosibella, the concept of having our own brand was just beginning to emerge. Although other directions were being created, we continued to focus on these "ordinary" ones. In my search for raw materials, I was looking for something interesting. Even though they seem ordinary, I wanted them to be unique or somewhat known. During this time, I also conducted individual cosmetology consultations, helping me to discover what clients really need. Having knowledge of the cosmetics market also allowed me to select very effective, interesting, and, most importantly, safe ingredients. This led us to conclude that we are not taking the easy route. Our proprietary products begin to take shape.
Are there plans to add more products?
There are, indeed. We will certainly not stop with the current available products, but we don't know when and what they will be. You are welcome to share any wishes you may have. Perhaps even become an inspiration to us.
Why is SkinTra partnering with Las na Zawsze?
It is a foundation that plants forests called Las Na Zawsze. In addition, the planted forests are legally protected from being replaced. It was Janusz, the owner, who first wanted SkinTra to get involved in supporting the foundation. In the end, we decided to plant 0.5 m2 of forest with every cosmetic. Even if it's an advertisement-driven cosmetic.
Did the cosmetics undergo animal testing?
No, of course not. In countries where animal testing is allowed or required, cosmetics won't be sold or manufactured. We would not have conducted this type of testing even if the EU had permitted it.
Can you name one of your favorites?
I use all the products and love them all. As for my top choice, I would probably go with the All-Year Acid Peeling 24%. The only cosmetic product intended for retail use that has lightened my discolorations without taking months to achieve results.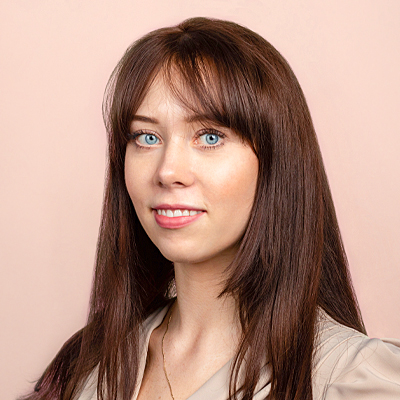 "It was my vision and goal to create SkinTra, Cosibella's own brand, starting from scratch. I worked hard to achieve the compositions, properties, appearances, and smells of the products." -
Natalia Zadroga